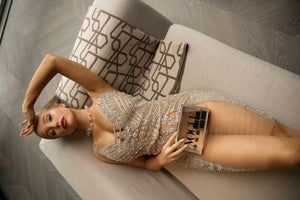 A Carefully Curated Selection of Gifts, Artwork, Sculpture, Homegoods, and Homemade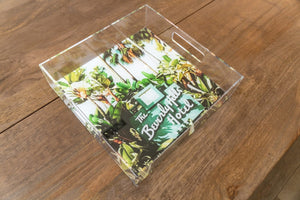 New Product Drop
New product alert! Check out our new trays. Perfect for storing jewelry, makeup, toiletries, whatever your heart's desire!
Shop Now
About Nicole Sassaman
Established in 2015, the NICOLE SASSAMAN showroom, located on Robertson Boulevard in Los Angeles, embodies Nicole Sassaman's signature style and refined aesthetic through a curated collection of home decor and whimsy from around the world.
Nicole Sassaman is one of the leading tastemakers in the design, real estate and entertainment industries. She is widely known as a top real-estate flipper, designer, and television host who has released three critically acclaimed books, Design Life, 100 Sassy Tips, and most recently, Barbie Penthouse.
Nicole has been featured on HGTV, Fine Living, and the Style Network, dishing her favorite 'Sassy' tips and tricks for design ideas at every budget. She is known for her design philosophy that anything is possible and sees every wall as a door. Nicole is a true "Jill-of-all-trades" and is a skilled welder and builder fully equipped with her Gucci tool belt.
She has designed and sold more than a hundred residences in Los Angeles including luxurious high-rise buildings in Century City and high-end homes in the Hollywood Hills, Beverly Hills and Malibu, including the Greta Garbo house. Her portfolio also reaches far beyond these impressive Los Angeles projects with design projects in San Francisco, New York and London.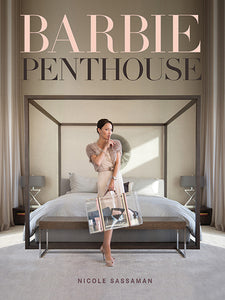 VISIT US NEXT TIME YOU ARE IN THE NEIGHBORHOOD!
116 S Robertson Blvd, Los Angeles, CA 90048 
T. 310.281.0942  
We are open everyday 10 - 6pm